Looking for FBI Fingerprinting? Click here
Looking for Secure Web Fingerprint Transmission (SWFT)? Click here
Analytics Reporting From ScreenID
Solve Problems with Real-time Insights
The ScreenID Analytic Reporting Tool (CART) delivers true self-service business intelligence and a custom real-time HR analytics engine. CART empowers you to access relevant data, generate reports, gain insights, and make smarter, faster decisions. The tool consolidates and associates data to give you a single stream of insight to measure, diagnose, and resolve program problems and maximize reporting efficiencies.
CART provides a range of analytics reporting and insight into background screening program effectiveness, turnaround times, billing analysis, and volume analysis. The effectiveness tab is specifically designed to answer questions regarding predictive analytics (such as what lead elements result in "no hire" decisions, as well as what data within those lead elements cause such results).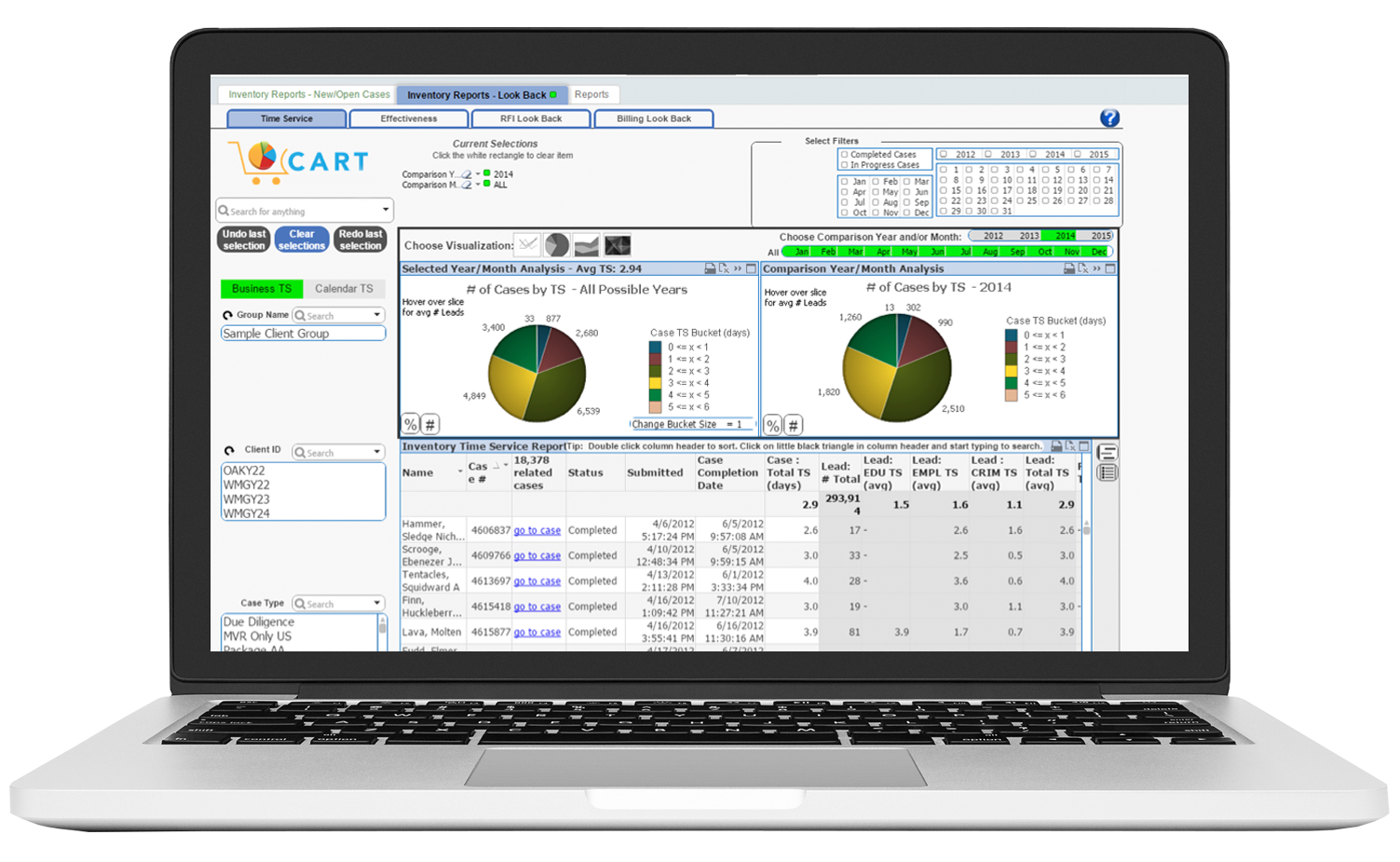 CART offers a diverse portfolio of standard, management, and customized reports and metrics — generated automatically or manually — to ensure you have the information you need, when you need it. Gain a holistic view of your program, including time service, billing, inventory, reports, and more.
---